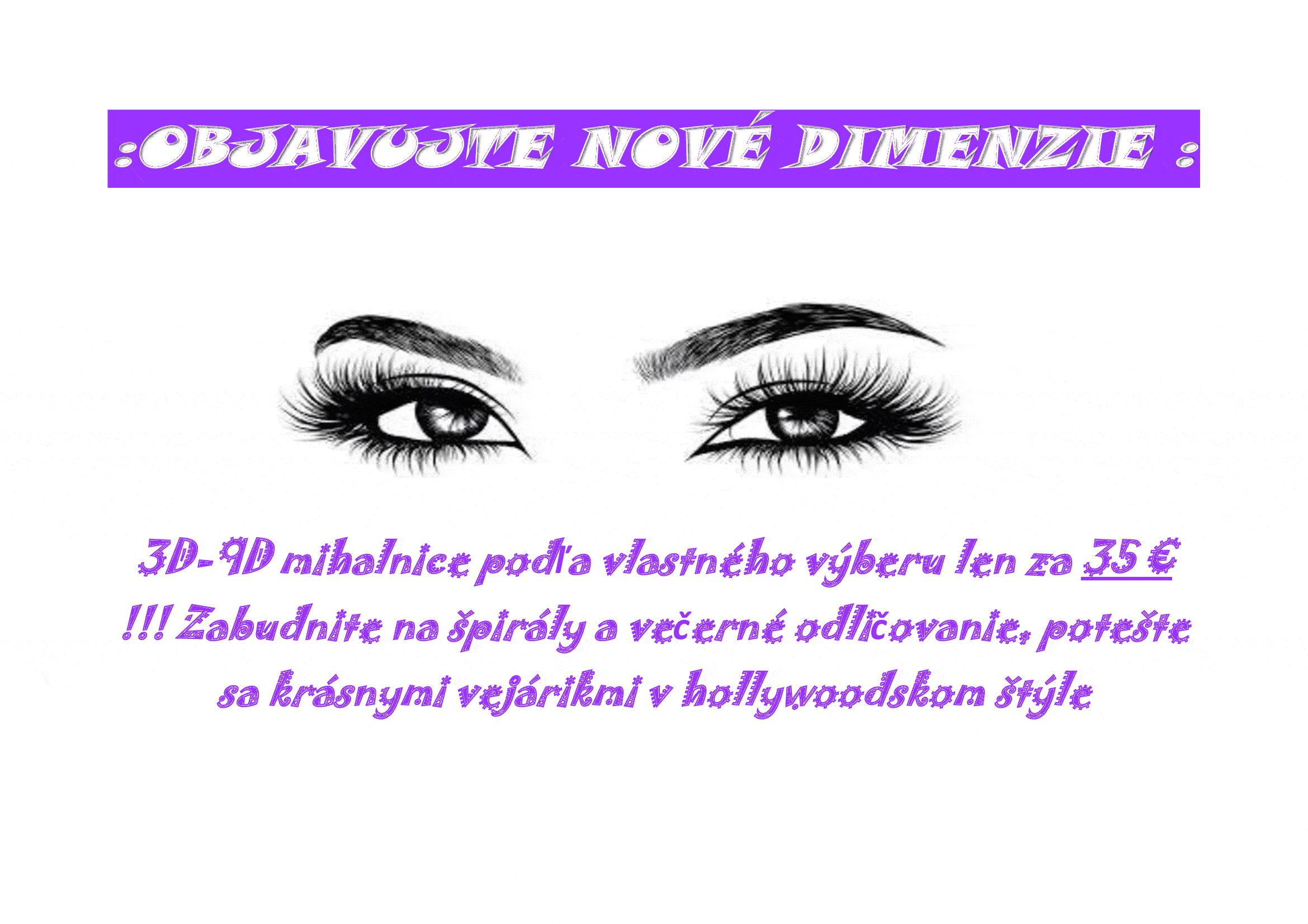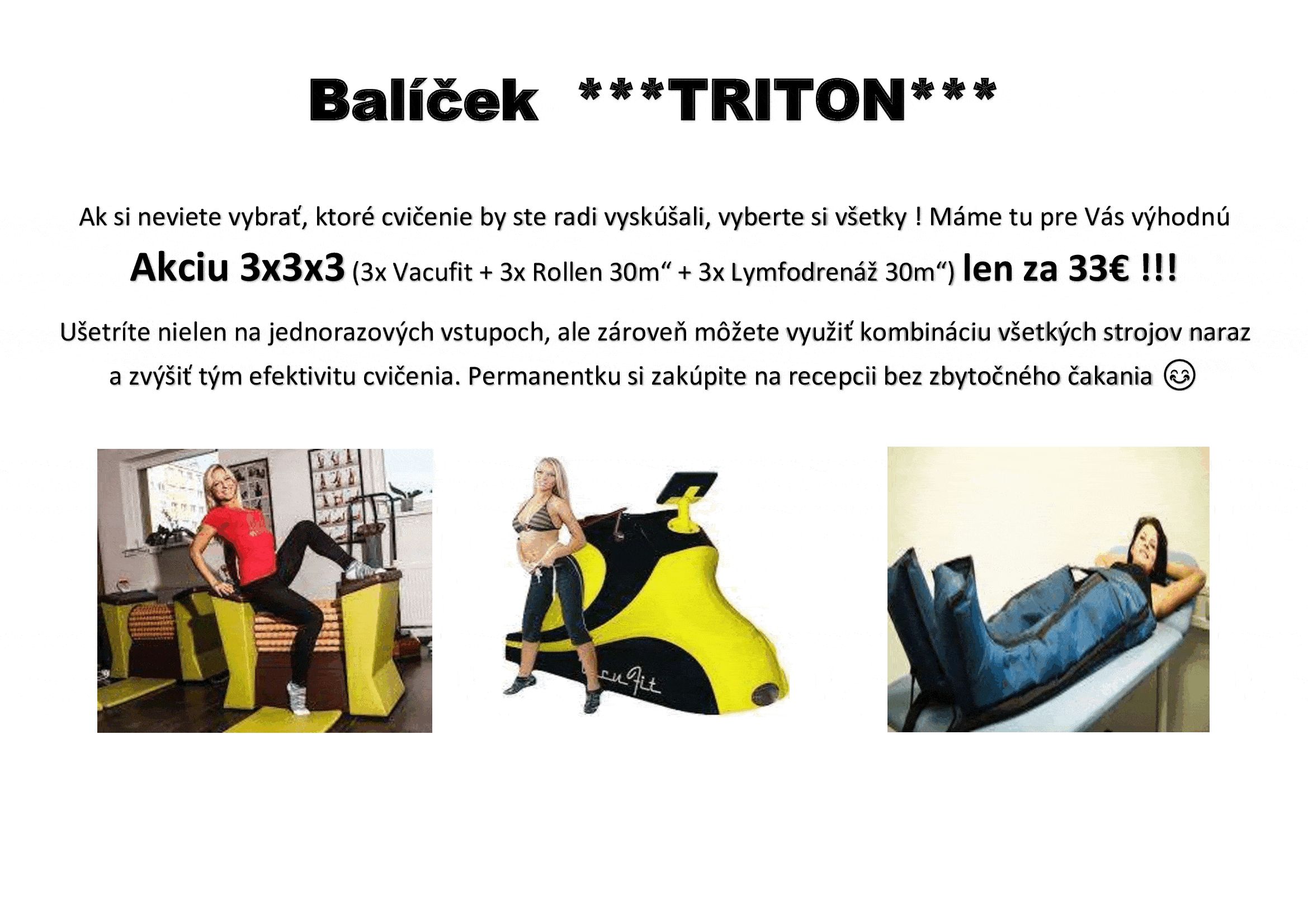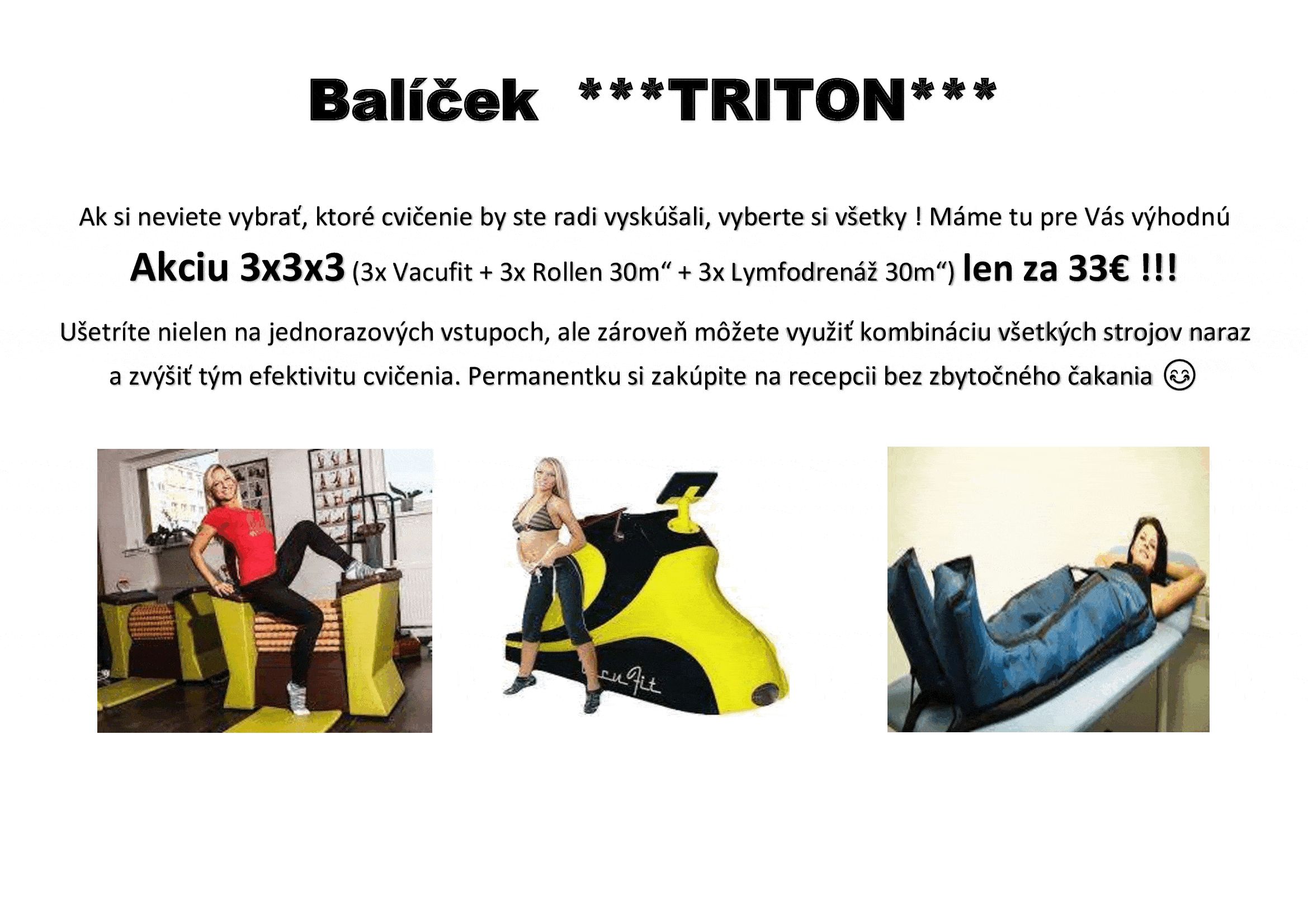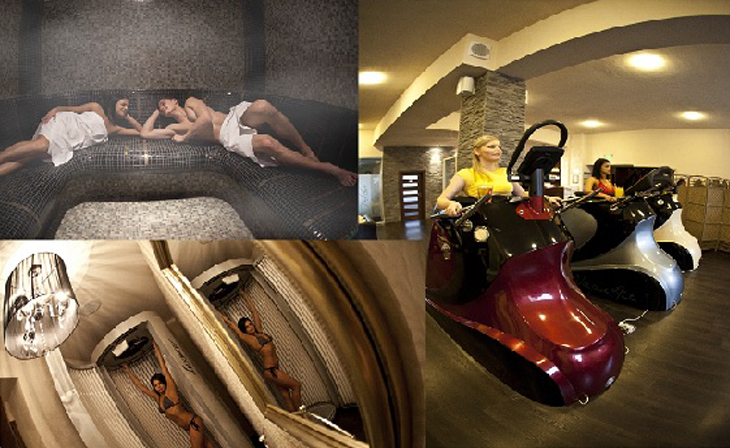 Favorite 2-month VIP pass is in action again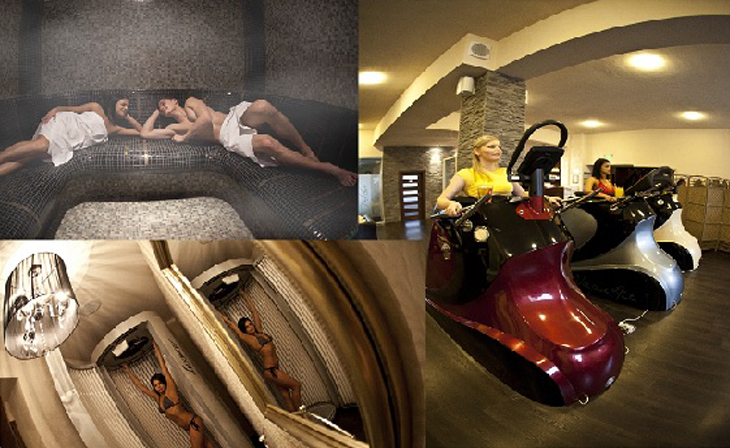 Unlimited price:
<Vacu Fit > Rollen> Lymphatic Drainage> Reclining Chairs> VibFitForm> Solarium> Vital World>
2x measurement and weighing on professional body analyzer TANITA.
You choose the dates of your exercise at any time during the opening hours.
Price for 1 month 99 € ACTION 79 €
Price for 2 months 198 € SPECIAL 129 €
The start of drawing may not be the same as the date of purchase. The pass is to be used within 12 months of purchase, it is non-transferable, so it cannot be used by another person and it is not possible to change, prolong or interrupt it after the start of the use.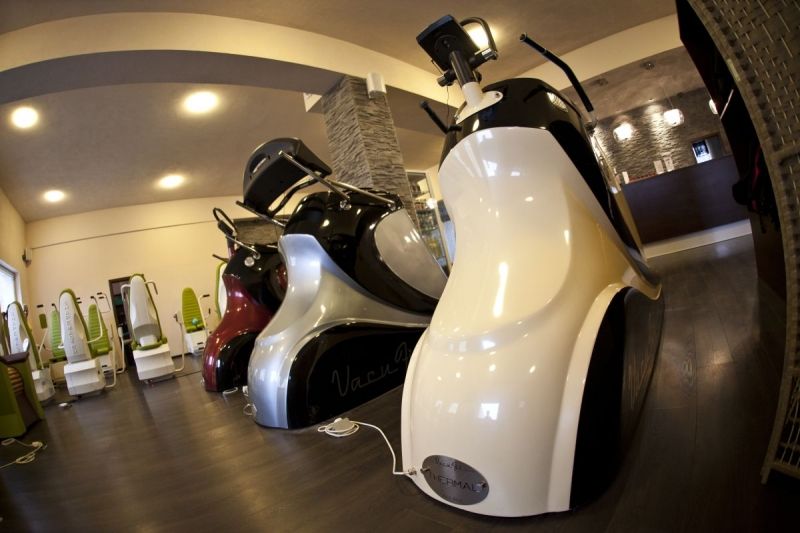 Schudnite rýchlo v podtlaku alebo pod infražiaričmi.
Vacu Fit vo výhodnej akcii:
10x za 40€,
15x za 57€,

20x za 70€.

Je možné absolvovať cvičenie a až potom sa rozhodnete, akú permanentku, alebo jednorazový vstup si zakúpite. Platnosť permanentky je 12 mesiacov od zakúpenia, môže ju čerpať aj viacero osôb. Je možné permanentku zakúpiť aj formou darčekovej poukážky. Akcia nie je zlúčiteľná s inými akciami a zľavami.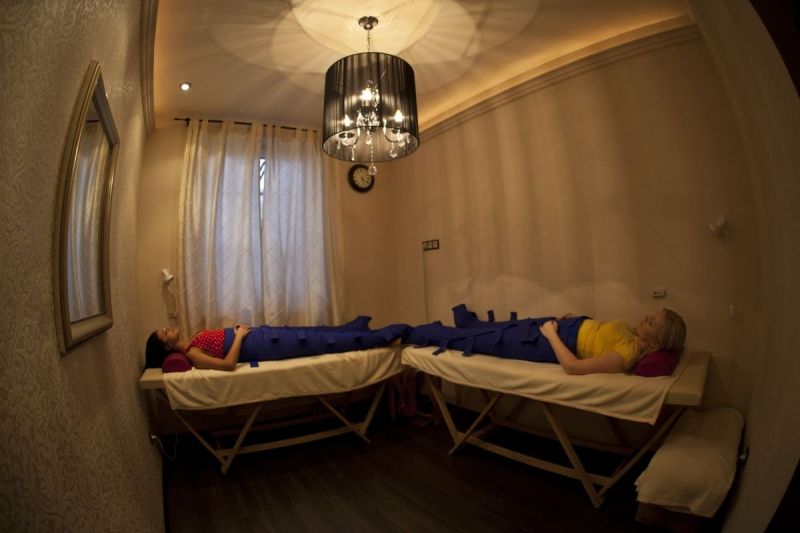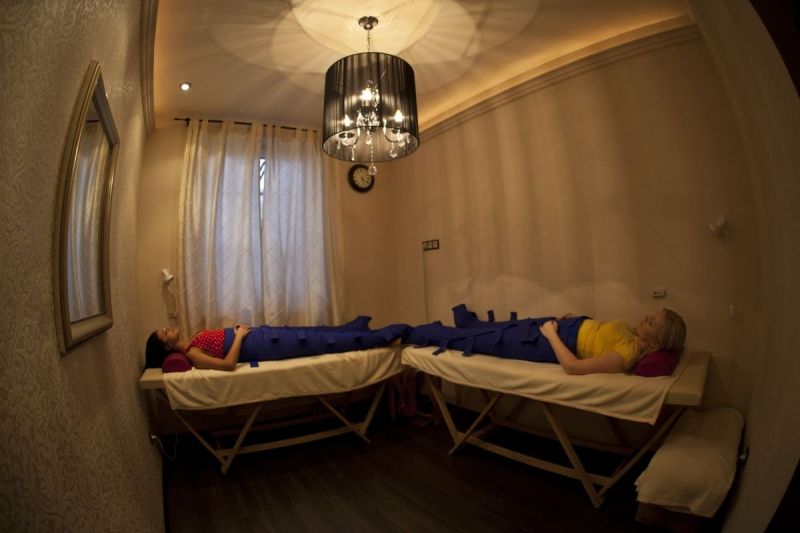 Fight cellulite and poorly bloodied limbs. You'll see the results very quickly.
10x Lymphatic drainage 30min. + 10x Rollen 30min. for € 45.99
The validity of the pass is 12 months from the purchase, it can be used by several people. It is also possible to buy a pass in the form of a gift voucher. The action is not compatible with other promotions and discounts.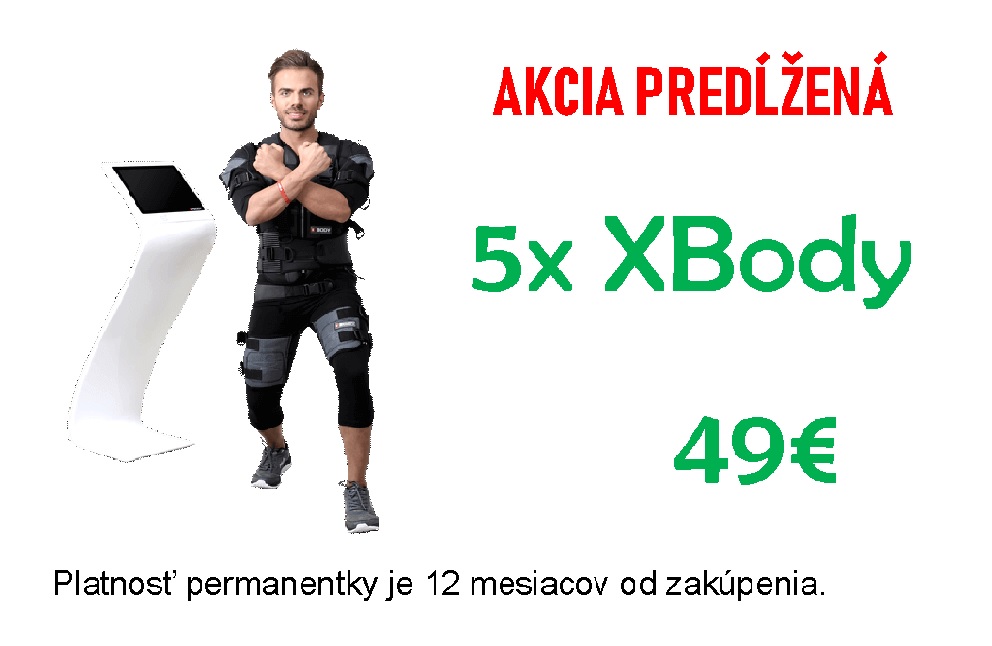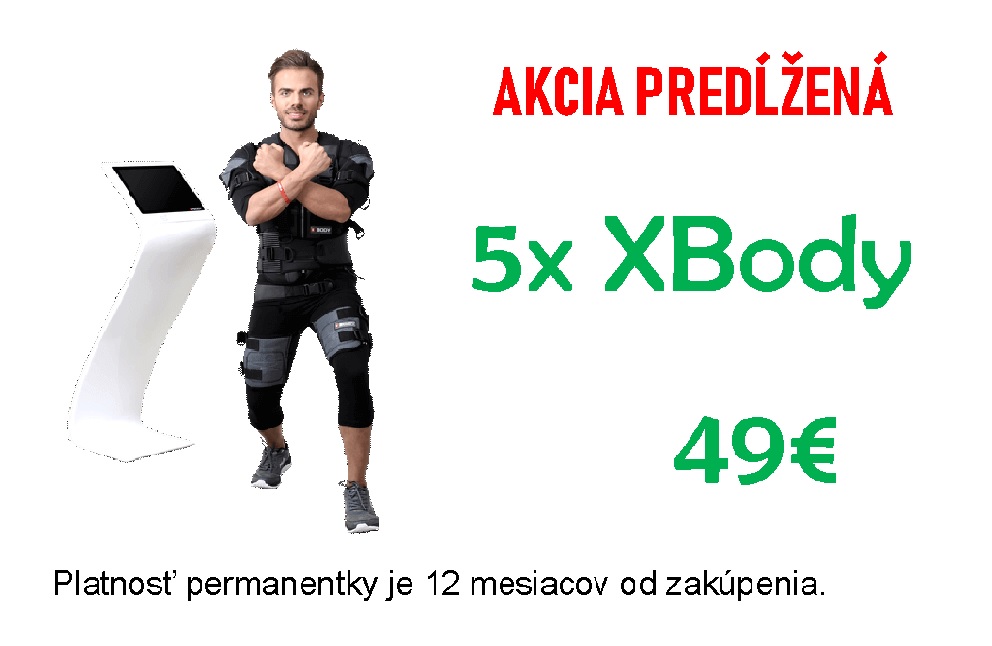 XBody uses EMS (Electro-Myo-Stimulation) technology, which activates the entire body using electrical pulses (the same as the body creates itself) transmitted through the electrode suit. The intensity of the impulses is individually adjusted according to the condition and health of the customer by trained staff. When exercising with XBody, we engage the muscles very intensively (80 pulses / second) and therefore just 1 or 2 times a week for 20 minutes and your body receives the necessary dose of training to be firm, active and burn enough energy. This concept comes directly from electro-treatment, later used as an alternative to aerospace exercise, and today is used in both professional sports and general commercial use.
How XBody can help you:
- muscle building and strengthening
- body shaping
- reduction of body fat
- improving fitness
- relieving back pain
- elimination of cellulite
- removal of muscle imbalances
- Elimination of incontinence
SEASON TICKETS
single entry 20 €
pass 15 entries 255 € + 2x body analysis on Tanita weight (17 € / exercise)
pass 30 entries 450 € + 3x Tanita Weight Analysis (15 € / exercise)
/ If the customer does not bring their own, rent a cotton exercise suit 2 €. /
Martin Smahel and XBody Exercise: https://www.youtube.com/watch?v=C1ZypDaE0yw&t=146s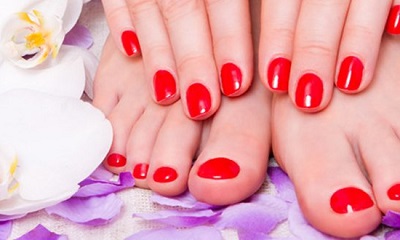 1x klasická manikúra + 1x klasická pedikúra v AKCII za 25€ namiesto 30€