Gift voucher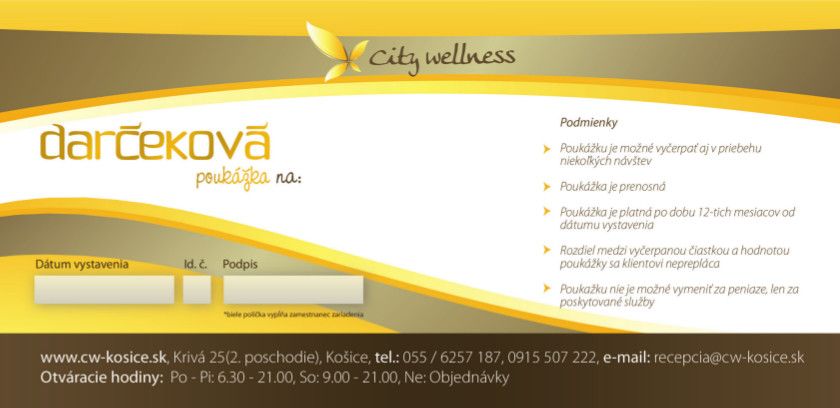 Give your loved ones, acquaintances or employees a simple yet pleasant gift - a gift voucher for our center. Gift vouchers from us are valid for 12 months, so the recipient has enough time to use our services.
We will issue you a gift voucher for specific services of your choice, or the voucher will be for your specified value and will be for all our services. The issue fee is € 0.50.
We also offer the service to send a gift voucher by mail to the addressee of the recipient and thus prepare a nice surprise. This service is free of charge, you only pay the corresponding postage and gift voucher fee. You can pay for the voucher directly in City wellness, or contact us and we will send you an email for the payment you make from the comfort of your home.
Price list of our services click here >>>